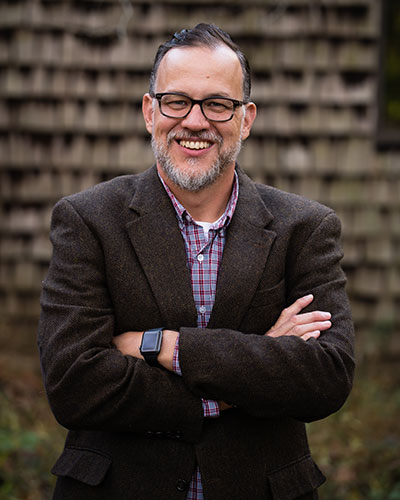 Known as the younger brother that likes to travel, Tom Cure is described by his family and friends as free-spirited and independent. His father was born in Chile and his mother was born in Arkansas and they met at the University of Oklahoma in Norman Oklahoma. Tom is one of nine kids. He and two other siblings were born in Valencia, Venezuela. At the age of six, Tom came to America. After living in South Florida for some ten years, the Cure Family made their final move to Waynesville in 1990, and have been calling Western North Carolina home ever since.
Tom caught the travel bug in high school at the age of 17 and went to England for football (soccer) camp. Four years later he set his sights on Ireland as the next destination. He visited Dublin, Dingle, Galway and the Cliffs of Moore. While backpacking through Ireland he enjoyed the fresh taste of Guinness and Irish set dancing with the locals. About two years later, he traveled to Egypt and Israel, visiting the Great Pyramids at Giza, the Holy city of Jerusalem, the Sea of Galilee, as well as Tel Aviv. In 2001 Tom went to Chile to visit family and began to understand his heritage from his father's side. Later on, Tom visited Belize with family and friends and explored the Blue Hole, swam with sharks and experienced the second largest reef in the world. Tom has always said, "There is no better way to explore a country than to immerse yourself in the culture." With that, he went to France to experience a friends wedding.
After earning his Associate degree and trying his hand at a Bachelor's degree at UNC-Asheville, Tom decided to take a journey of a lifetime. In April of 2005, Tom started thru-hiking the Appalachian Trail, a 2174 mile trail that covers 14 states from Georgia to Maine. Since Tom is one to enjoy the journey more than the destination, he hiked as far as Pennsylvania which was 1300 miles into the trail. Seeing the heart of America from the mountains and enjoying many of the towns along the way, he met many wonderful people that became lifelong friends. This journey is to be continued. Katahdin, the northernmost terminus of the A.T. still whispers.
After all his travels, Tom got to be somewhat of a homebody. His girlfriend at the time wanted nothing to do with staying put and pressed him to take her out on new adventures! For their first trip together Shannon chooses India. If you're going to go big…GO BIG! It was a short-term mission trip with their church. The trip consisted of working with an orphanage called Asha House (Hope House), Leaper Colonies and a group called Truth Seekers (washing the feet of Untouchables). Tom had one more item on the list…proposal! He had the bright idea to propose to Shannon at the Taj Mahal! "It caught her completely by surprise."
The spirit of hard work and entrepreneurship was instilled in Tom from a young age by his mother Jonnie Cure, owner and broker of Southern Exposure Realty. After Tom graduated from high school, he and his brother Jorge opened up two restaurants called Two Brothers Pizza. He says, "While young people were leaving the area for big cities, I had experienced that already and choose the small town lifestyle." During this time period, they also owned a local bar before Tom reached legal drinking age. After a successful run in the restaurant business, Tom went into the construction industry as a painter. After several years of painting, he developed an excellent reputation. Naturally, he started his own successful painting business.
Tom looks at real estate as another journey to meet interesting people and make lifelong friends. The Cure Family knows the real estate market and Tom has been immersed in it for most of his life. As a third generation real estate agent, Tom has a strong history of the real estate trade. "I guess it's in my blood," says Tom. He joined Jackie's team at LandCrazy.com saying, "Her leadership and vision for the market and this industry is ten years ahead of any other team in the business." Tom invites you to put on your boots and go hiking with him to find your dream Land in the mountains. See you in the woods!
– Tom Curé
//= do_shortcode( '[aios_custom_ihomefinder_shortcode_results][optima_express_agent_listings agentId="'.get_field('agent_listings_id', get_the_ID()).'"][/aios_custom_ihomefinder_shortcode_results]' ); ?>